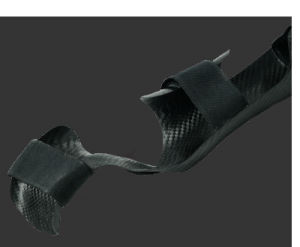 COMPONENTS FOR ORTHOPAEDICS AND ORTHOTICS
Duralite Performance Composite materials are used to enhance footwear performance. When used strategically Duralite materials have unique attributes that can reduce the weight of footwear substantially while increasing biomechanical stability. Our materials are used in combination with other components to create footwear which is truly engineered.
The 'resilience' (spring or responsiveness) effect of Duralite composite materials means they return to their original shape through millions of cycles thus contributing to reduced foot fatigue and injury prevention. Duralite materials have performance and weight advantages. Similar to a continuous 'bridge'. Duralite materials provides engineered strength from one end of the component to the other.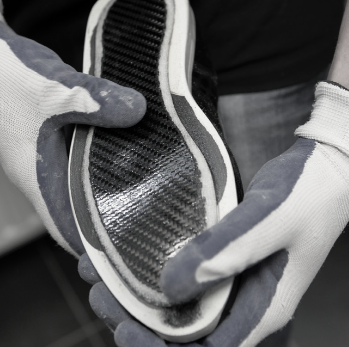 CARBON GLASS FIBER SOLE PLATES FOR SHOES
Already, so many companies in orthopedics, podology and the shoe industry use Duralite that two versions of special sole plates for shoes are available.
Carbon glass fiber composite flat sole plates
These are made of the Duralite Mix quality. This consists of 55% thermoplastic polyurethanes (TPU) and the other 45% consists of 45% carbon fibre and  55% glass fibre.  The sole paterns are offered in sizes S, M, L and XL and in various thicknesses (1.5 mm, 2 mm, 2.5 mm and 3 mm).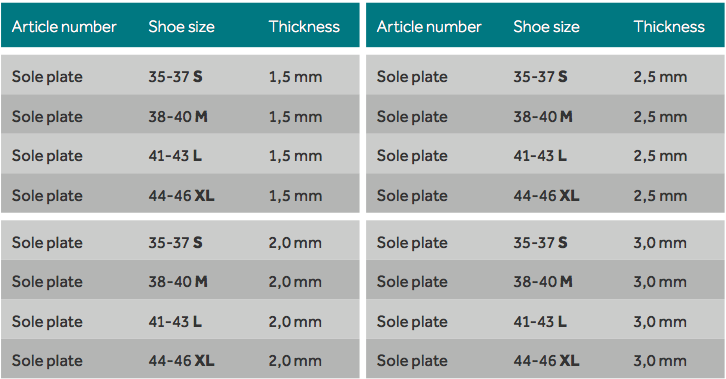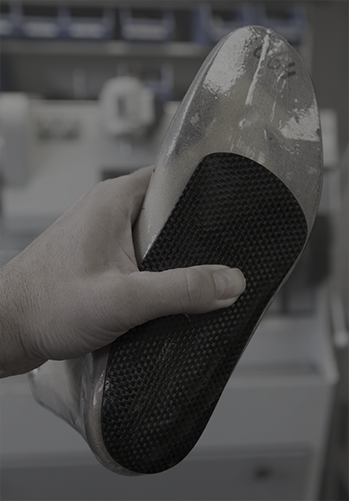 Carbon composite 3D pre shaped sole plates
These pre shaped 2/3 sole plates are made of the Duralite 100% carbon quality. This consists of 55% thermoplastic polyurethanes (TPU) and 45% carbon fibre. The sole plates are available in all shoe sizes from size 35 up to size 47 and 2.3mm thick.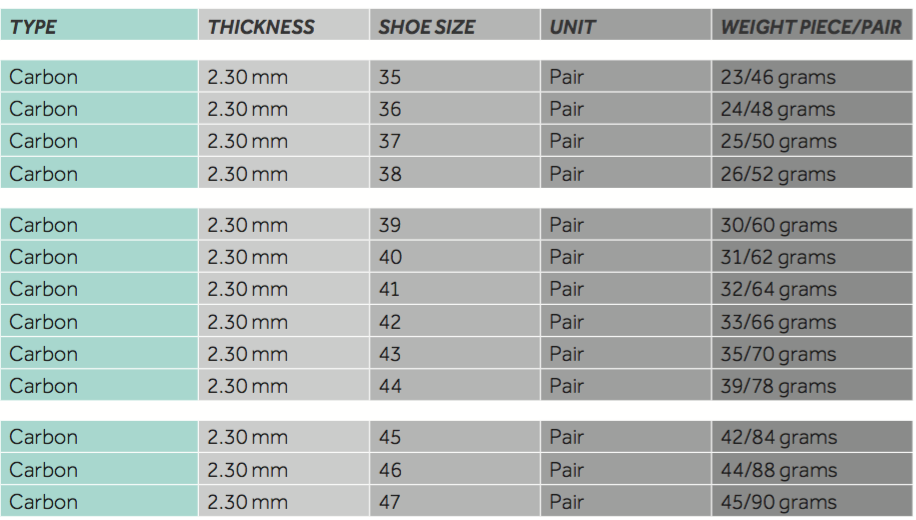 Would you like to get to know Duralite and experience all its advantages? Please use the contact form to request a free sample of  a sole pattern in the size of your choice.
CARBON COMPONENTS FOR OTHER PRODUCTS
Besides the shoe industry, Duralite can be used for applications in all sectors where there is a need for an affordable, super-strong, light, durable sheet material that is easy to shape. If your production process is set up for it, it is possible to make one or more sheets into the desired shape.
Do you not have the right equipment to do this? Or do you want a different composition of the materials? We can supply ready-to-use blanks or even preformed Duralite components as parts for your finished product. Please contact us for information on the wide range of possibilities.
Duralite® is an innovation of