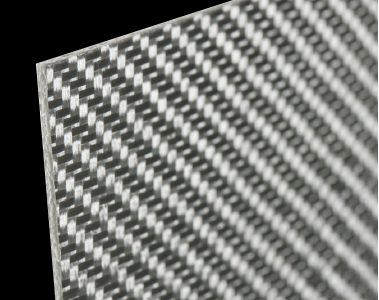 DURALITE SHEETS PRODUCT RANGE
Duralite is available in three compositions: Duralite Glass fibre, Duralite Carbon and Duralite Mix. The base of Duralite consists of 55% thermoplastic polyurethanes (TPU). The remaining 45% consists either of 100% glass fibre, 45% carbon fibre and  55% glass fibre or 100% carbon fibre.
An increasing percentage of carbon fibers ensures higher rigidity at lower material volume. Duralite composites with glass fibre are therefore more profitable than a compound with carbon. Duralite offers excellent mechanical characteristics and good chemical resistance at a low density. The optical performance capabilities are diverse. Personalized cutting jobs from the standard size sheets can be arranged. Just contact us if you have a specific request.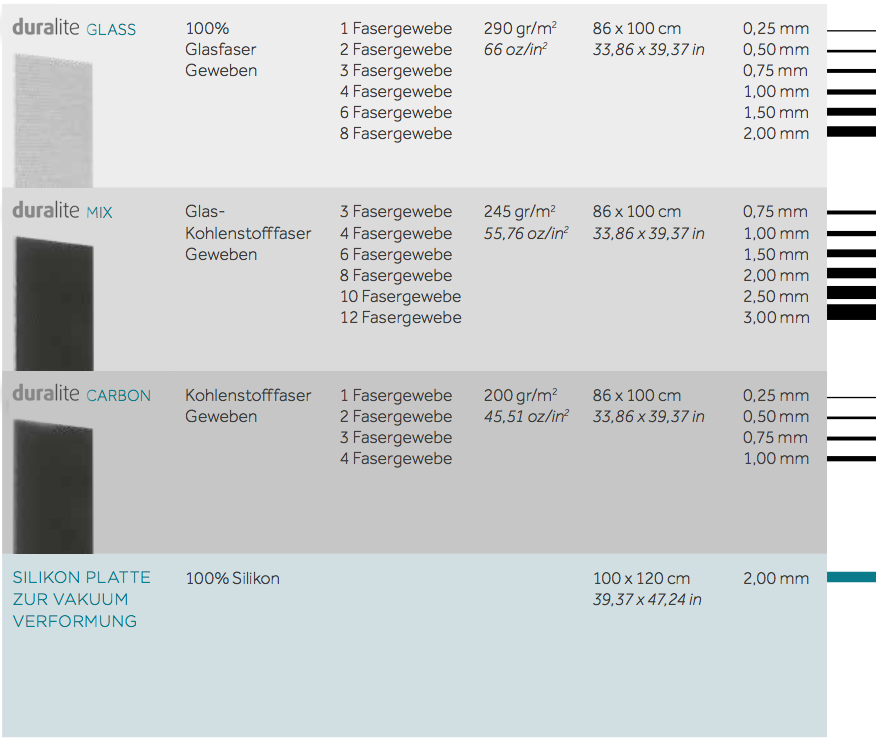 Duralite® is an innovation of